Shower Fitting Manchester Shower Fitters
Shower Fitting Manchester
Welcome to shower fitting Manchester. This site will help everyone looking for a professional shower fitting, shower installation or shower repair service in Manchester or the Greater Manchester area.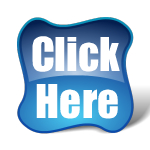 New Showers Supplied And Fitted
We can supply and fit all types of new electric showers. You can get great savings for a limited time while our current special offer is running.
Example – Our very popular 9.5w shower with jet spray power head  – fully fitted. 5 year guarantee £140.
Includes – thermostatic control, moneysaving features, sprayhead, wall mounted, nice finish, all essential controls, easy to operate.
Enquire Now – Tel 07024045044
One Response to Shower Fitting Manchester Shower Fitters